I vini classici della Toscana
Rossi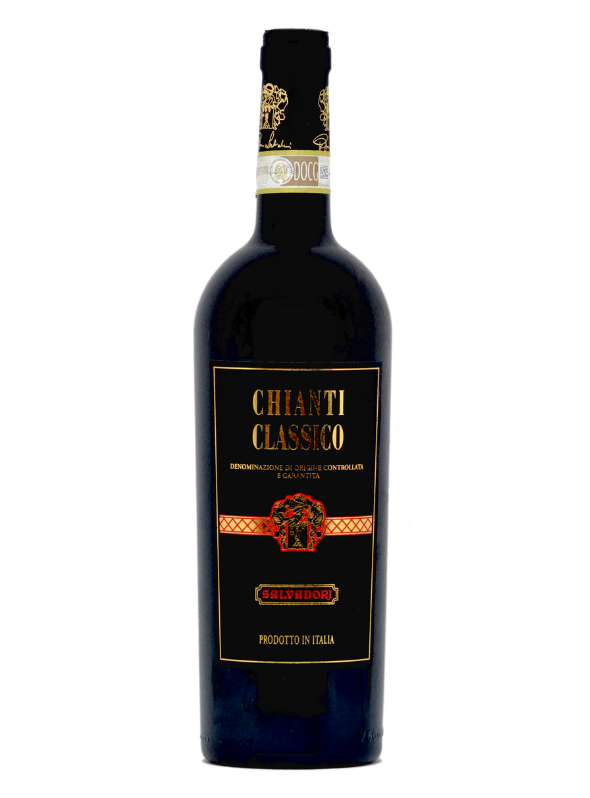 CHIANTI CLASSICO DOCG 'SALVADORI' - BLACK EDITION
SALVADORI
Chianti Classico Salvadori , like our other wines, respects the naturalness, originality and quality of the production areas: the characteristics that express the territory, vintage after year, never the same. Vineyards and variations of the microclimate that intertwine with the soil produce a unique and original product. Wines in the cellar are not subjected to particular manipulations to give the best of expression to nature which is the only one capable of guaranteeing its excellence and uniqueness. Grape harvesting for the Chianti Classico Salvadori is carried out exclusively by hand with a careful selection of the healthier and mature bunches.


UVAGGIO:
90 % Sangiovese - 10% Merlot
GRADO:
13 -13,5% VOL.
WINE MAKING AND AGEING:
Vinification takes place in accordance with tradition, through a prolonged maceration of the skins at controlled temperature. Finished fermentation, the obtained wine undergoes a maturation.
TASTING NOTES:
The nose stands out intense fruity notes of cherry and currant that are well linked to the purple flowers, typical of the Sangiovese; Very delicate and well-integrated the mild note smoked by the refinement.
COLORE:
Ruby red color with garnet reflections with aging.
ABBINAMENTI:
Great with typical specialties of this area such as meat, game and local cheeses such as special pecorino cheese.
TEMPERATURA DI SERVIZIO:
16 -20 °C
FORMATI:
750 ML