I vini classici della Toscana
Rossi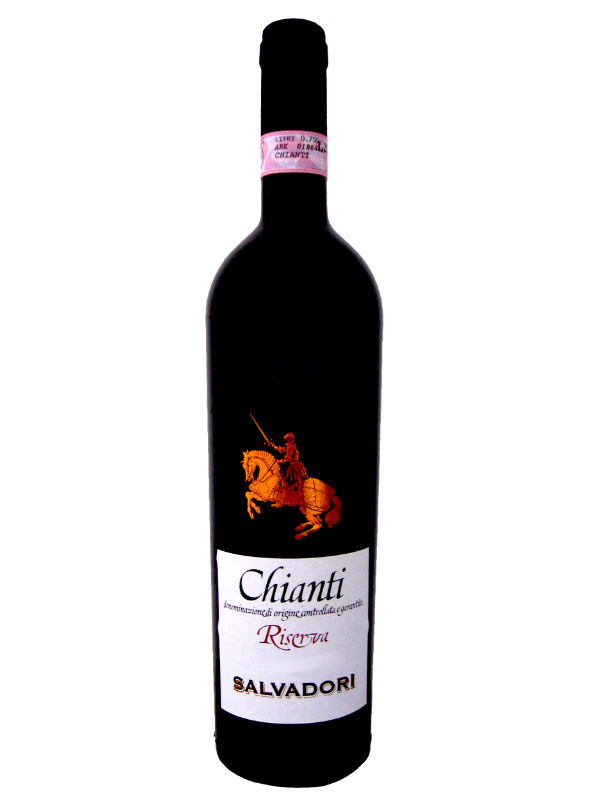 CHIANTI RISERVA 'SALVADORI'
SALVADORI
It is a Chianti selected according to its special properties of excellence. It is aged two years In 20-40 hl oak barrels and refined in bottle.The wine is constantly checked until the right moment for bottling is achieved, when it has reached full maturation. This wine is perfect for all red meat and grilled wild game dishes but could also be served with a menu featuring elaborate pasta and main courses. Keep bottles in a cool and dark environment, horizontally if possible, and serve at room temperature (18-20°C).


UVAGGIO:
85% Sangiovese, 5% Canaiolo, 10% Cabernet
GRADO:
13% -13,5%
WINE MAKING AND AGEING:
Fermentation with maceration (skin contact) of about 20 days, held at temperatures between 25 and 28°C. Malolactic fermentation completed in inox tanks. It is aged two years in 20-40 hl oak barrels an
TASTING NOTES:
Dry, warm, properly tannic, harmonic and with a long persistence. The intense long lasting bouquet and the mature full taste respect the great Tuscan tradition of wine production.
COLORE:
The deep ruby-red colour with orange shades.
ABBINAMENTI:
It is goes well with the flavors of Tuscan cuisine, but can be easily combined with a wide variety of dishes. This Reserve is well suited for wild game or seasoned cheeses.
TEMPERATURA DI SERVIZIO:
16-20°C.
FORMATI:
bottle 750 ml.