I vini classici della Toscana
Rossi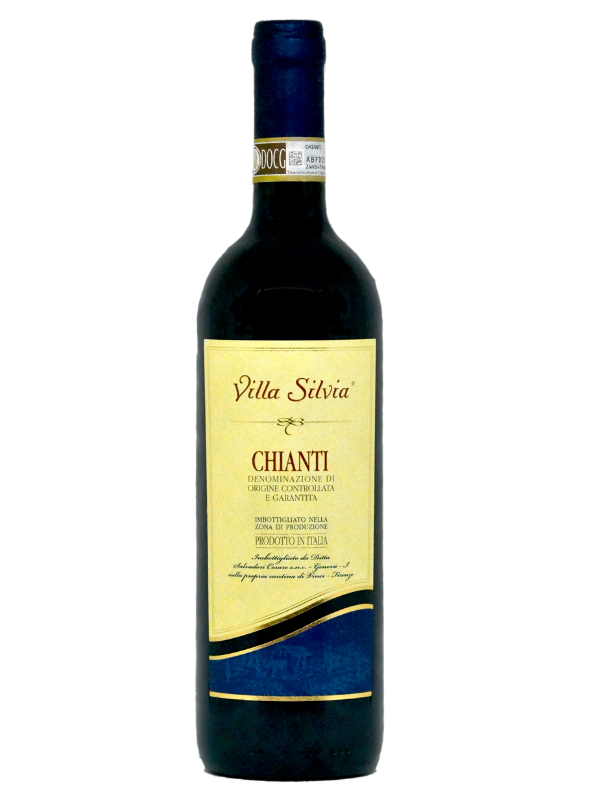 CHIANTI DOCG 'VILLA SILVIA'
VILLA SILVIA
Chianti is the most famous Tuscan wine and is produced in many areas of Tuscany, one of the major Italian wine-producing regions. Well known worldwide, a Chianti bottle or a traditional straw-covered flask is a 'must' on tables where Italian cuisine is served. It goes well with Tuscan hors d'oeuvres, pasta and with all types of meat. This wine is best when drunk young, within the year after the vintage. Keep bottles in a cool and dark environment and serve at room temperature (16-20°).


UVAGGIO:
90% Sangiovese, 5% Canaiolo, 5% Merlot
GRADO:
12,5% -13% vol.
WINE MAKING AND AGEING:
Fermentation with maceration (skin contact) of about 20 days, held at temperatures between 25 and 28°C. Malolactic fermentation completed in inox tanks.
TASTING NOTES:
On the palate the wine is fresh and with good tasting persistence.
COLORE:
Red light ruby.
ABBINAMENTI:
Wine for the whole meal, great with fresh cheeses and cured meat.
TEMPERATURA DI SERVIZIO:
16-20°C.
FORMATI:
Bottles: 375 ml - 750 ml - 1500 ml. Flask: 500 ml , 750 ml, 1000 ml, 1500 ml ,2000 ml.