I vini classici della Toscana
Rossi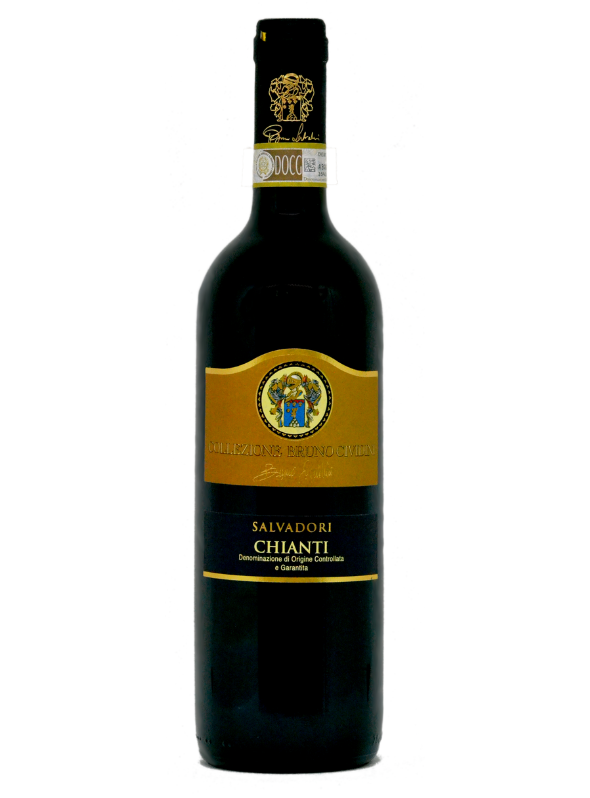 CHIANTI DOCG 'BRUNO CIVIDINI'
SALVADORI
Chianti is the most famous Tuscan wine and is produced in many areas of Tuscany, one of the major Italian wine-producing regions. Well known worldwide, a Chianti bottle or a traditional straw-covered flask is a 'must' on tables where Italian cuisine is served. It goes well with Tuscan hors d'oeuvres, pasta and with all types of meat. This wine is best when drunk young, within the year after the vintage. Keep bottles in a cool and dark environment and serve at room temperature (18-20°).


UVAGGIO:
90% Sangiovese, 5% Canaiolo , 5% Cabernet
GRADO:
12,5% -13% vol.
WINE MAKING AND AGEING:
Classic in red with 15 days fermentation, skin included, at 25-28°C. Maturation In inox steel tanks and brief in wood.
TASTING NOTES:
Dry, properly tannic and harmonic.
COLORE:
Intense ruby color with violet reflexes.
ABBINAMENTI:
It is a wine will accompany the whole meal. It matches well with most dishes of Italian cooking, from antipasti to cheese, with first courses, main dishes and meat.
TEMPERATURA DI SERVIZIO:
16-18°C
FORMATI:
Bottle 75 cl