I vini classici della Toscana
Rosati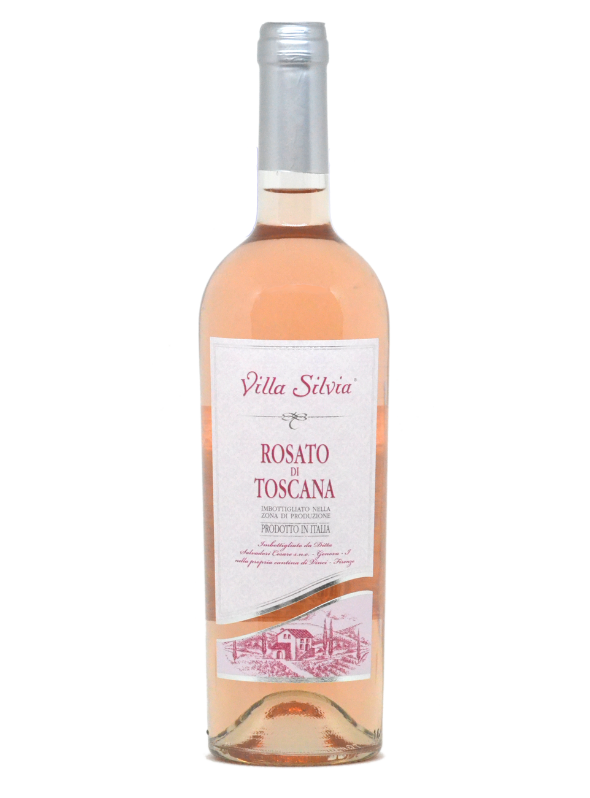 ROSATO DI TOSCANA 'VILLA SILVIA'
VILLA SILVIA
Until not long ago the rose was considered to be the less sophisticated wine drinker. Recently, rosé has improved in quality and style and is today favored by a growing number of wine lovers, from the most casual to the most serious. For me, they always have the same function: they remind us to slow down, to take some time to talk to those who are part of our lives, remind us, in short, of returning to humans.


UVAGGIO:
Sangiovese.
GRADO:
12% vol.
WINE MAKING AND AGEING:
After removing stalks, maceration in contact with skins lasts about 16 hours at low temperatures; then wine is racked for fermentation in temperature-controlled stainless steel tanks.
TASTING NOTES:
Soft, delicate, fresh and persistent finish. Flavour: perfumed, fresh, with hints of cherry, pomegranate and poppy.
COLORE:
Light rose.
ABBINAMENTI:
Ideally served with mixed appetizers of toasted bread with toppings and cold cuts, first courses, light meat, fish, crustaceans and cheese.
TEMPERATURA DI SERVIZIO:
8° - 12°
FORMATI:
Bottles: 375 ml - 750 ml. Flask: 500 ml , 750 ml, 1000 ml, 1500 ml (su richiesta, in base alle quantità)(on request, depending on quantity), 2000 ml